Founders, CXO & Business Leaders
How To Scale to $689k/Mo In 12 Months Using Sales Automation
…Without Spending A Penny On Advertising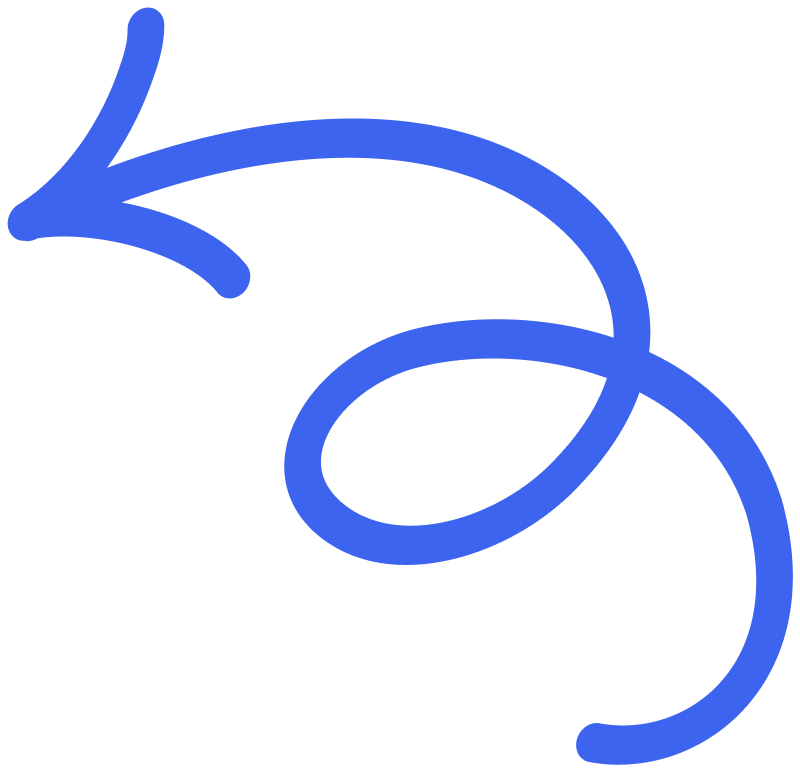 Trusted By Industry Leading Businesses
Around The Globe

For businesses that haven't yet perfected their offer or demonstrated a documented ROI for their clients, attempting the outlined method may not yield optimal results; in such cases, it's advisable to prioritize fulfillment and refining your offerings before pursuing scaling strategies.
⊙ A B2B SME running between >$500K – $10M
⊙ Want an automated system customized to your business
⊙ Average deal size is >$5000
⊙ Reliant on top performers to bring in majority of the deals
Achieve rapid revenue growth, reduced personal dependency, proven cash flow growth, enhanced enterprise value, targeted client conversion, and consistent business opportunities.
Automated Lead Generation
To boost your revenue within the next 2-3 months, implement a holistic approach that includes thorough analysis and expert advice.
Sales Process Design
Benefit from a well-established sales process customized exclusively for your business, with a track record of success, even in intricate B2B sales cycles.
Guarantee
We offer you a guarantee to safeguard your investment. We promise that you will double your investment in us, or we will work for free until that goal is achieved.
Fractional Sales Leadership
Access senior sales leadership to empower your sales team without the burden of high salaries. Utilize a support channel with a 2-hour service level agreement (SLA).
Digital Training
Access digital training resources integrated within your organization, featuring perpetually relevant content that can adapt and grow alongside your business's needs.
Dynamic Sales & Marketing Assets
You'll receive a curated collection of top-tier sales and marketing assets that will establish trust in your brand automatically.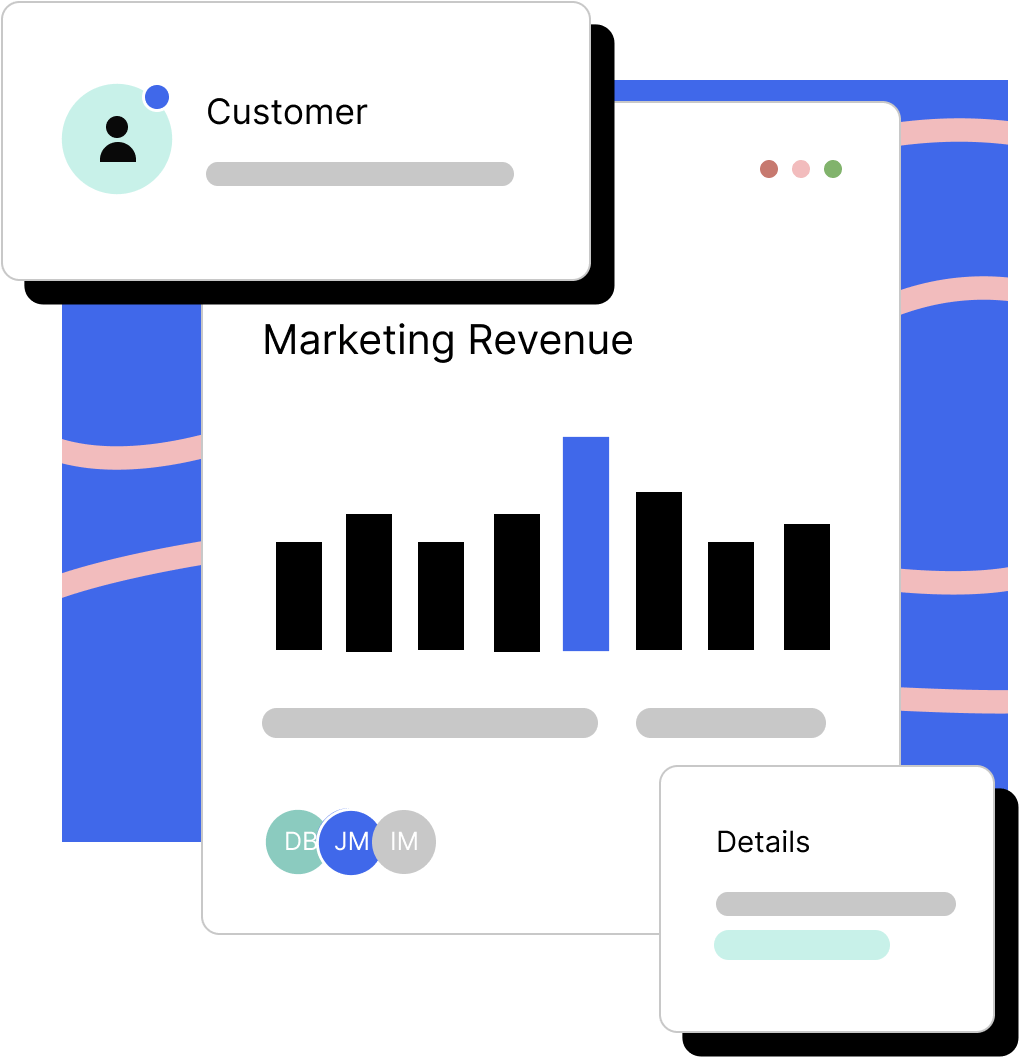 We create and deploy tailor-made software solutions aimed at enhancing efficiency and optimizing operations for a diverse range of clients, spanning individuals, businesses, organizations, and institutions.
✵ Build a highly-profitable offer that prospects love
✵ Scale your success by empowering your team
✵ Increase sales with our 3-step sales process
✵ Schedule 20+ new qualified meetings every month
1. Build a highly-profitable offer that prospects love
This is where most marketers fall flat. They'll write a "customized" offer that THEY think the prospects want. 80% of a success campaign is the offer. The offer outlines the exact pain points of the prospect. Once a highly profitable offer is created, we position you as a one of one, where there is no other viable option in the market.
2. Scale your success by empowering your team
After a couple months, or sometimes sooner, we'll have the sales and marketing dialled in. This is when we begin to cut, systemize, and delegate work to move the new/existing team to scale 20x without increasing your workload. This is the point when we work on the business and not in the business.
3. Increase sales with our 3-step sales process
As a founder, you have a higher close ratio than any sales rep because you have 100% conviction about what you're selling. Our system removes you from 80%of activities without sacrificing results. We weed out unqualified leads and reduce no-shows, enabling you to convert a higher percentage of inquiries into high-value clients. This establishes a scalable process.
4. Schedule 20+ new qualified meetings every month
Most marketings focus on the wrong activities and don't know how to capture the attention of their audience. Things like posting generic content, which doesn't moving the needle forward. We have a tried and tested method to turbocharge results by having SDR's follow our process to find, nurture, and convert leads into prequalified appointments.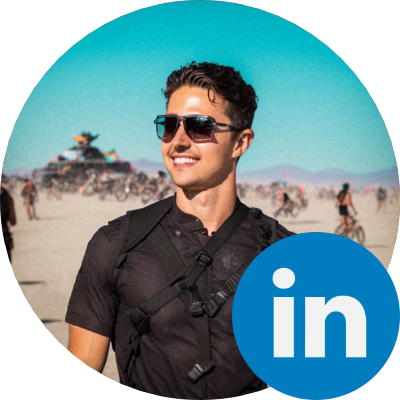 "Pacific Automation has been an invaluable partner in our journey towards operational excellence. Their automation solutions have not only saved us time and resources but have also significantly improved our overall efficiency. We couldn't be happier with their services."
- Nick Saraev, 1SecondCopy
Frequently Asked Questions
How do you guarantee results?
Each month, we commit exclusively to a single new partner. Our selection process is rigorous, and we only engage with clients for whom we have absolute confidence in our ability to deliver exceptional results, every time.
How do you grow your business whilst growing ours?
The cornerstone of our approach is ensuring that the growth of our client partners aligns harmoniously with our own mission.
What if it doesn't work?
We're adopting a well-established and dependable model that has consistently achieved a remarkable 100% success rate, instilling in us unwavering confidence in its effectiveness. Our commitment to the partnership extends to substantial investments to ensure its success. Furthermore, not only have we achieved a flawless 100% success rate, but all our clients have also requested our expansion into various aspects of their businesses. Be assured, you're in capable hands, and we proudly stand behind our promise with a 100% satisfaction guarantee!
I thought email marketing was dead?
Practically every company we've joined forces with has explored the world of cold emailing, and their feedback has been remarkably consistent. Email marketing emerges as an extraordinarily effective tool for B2B sales, providing an economical, predictable, and precisely targeted approach. However, the caveat here is that many individuals frequently misuse this potent tool. Consider our client, Digital Learning Institute, which proudly boasts an impressive 75% open rate. It's clear that email outreach has never been more powerful in generating new opportunities. The key to unlocking this potential lies in mastering the art of execution and attention-grabbing strategies.
What do you need from us?
This approach offers simplicity and requires minimal time investment:
– In the initial 0-2 months, your focus will be on interviewing your current clients, gathering data about your target clients, crafting an offer overview (explaining its mechanics and unique features), and actively pursuing new business closures.
– From the third month onward, ensure effective collaboration with your team to continue closing new business opportunities.
What does the working relationship look like?
Our approach involves a cycle of learning, executing tasks, and working closely with your team to share knowledge, all while maintaining our commitment to delivering results as partners. We are dedicated to helping you grow and scale your business, and in return, we share in the success we help you achieve.
How much of your time do we get?
We are committed to staying engaged for as long as it takes to achieve the desired results. Our dedication to your success is unwavering, and we will diligently complete all tasks without any excuses. Consider us your dedicated partners in this journey.
How involved are you in the closure process?
We collaborate relentlessly until the process is streamlined and systematized. Once this stage is reached, we'll join forces to assemble an exceptional team and enhance results through rigorous tracking, auditing, training, and coaching.
As we are completely confident in the results our 5-step growth accelerator will produce, we are offering a 200% ROI guarantee. This means that if you do not earn AT LEAST 2x your initial investment, we will work for free.
FWIW – We usually see a 20X ROI depending on the vertical.
Access Your $90m Sales Process
Book a free consultation.
You'll receive insights you can take away that day.
You'll find out exactly what to expect if we decide that it's a good fit.
And we'll give you a video training module introducing the process that's generated over $90m in sales.